History Of IK Yellow
IK Yellow is our flagship brand in Malaysia.
Unknown to some, the highly recognisable IK Yellow packaging has evolved nine times since its inception in 1998. For more than two decades, our paper products have been made widely available throughout the country, becoming part of Malaysia's everyday lives and businesses in the process.
Today, IK Yellow continues to innovate further with its high-quality products to meet the growing needs of our consumers. We run an internationally standardized manufacturing process with a responsible approach that prioritizes environment and sustainability.
PAPER MILL – IK PERAWANG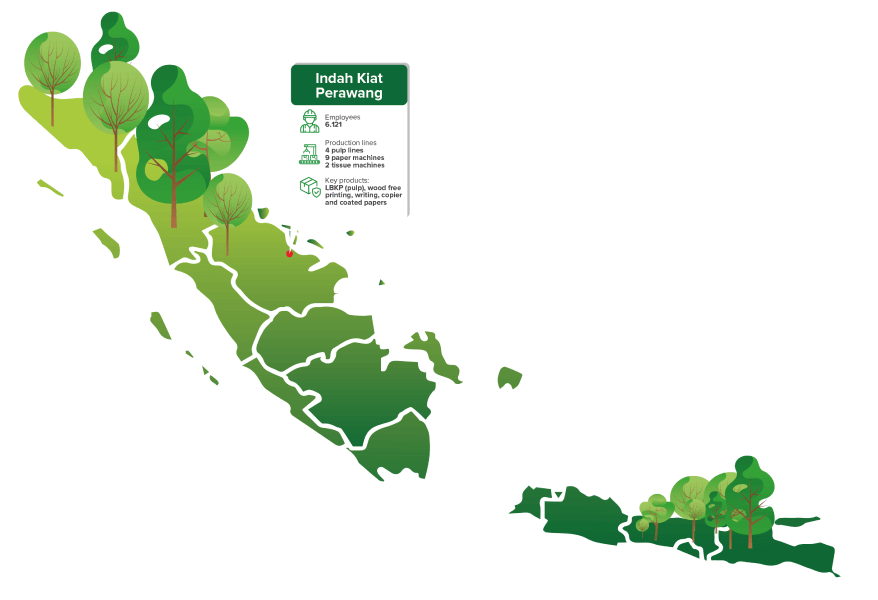 Indah Kiat Perawang Mill is strategically located on the island of Sumatera, approximately one and half hour drive from Pekanbaru, capital of Riau Province Sumatera, Indonesia. The mill provides quality products to meet the growing global demand for pulp and paper.
PT INDAH KIAT PULP & PAPER TBK, Perawang Mill
Jl. Raya Minas – Perawang KM 26
Desa Pinang Sebatang
Kec. Tualang, Kab. Siak
Pekanbaru, Riau 28772, Indonesia
Established in : IKPP Perawang
Pekanbaru: 1984
Products : Pulp, Paper